Ella Mildred Roberts & Louis Smith Williams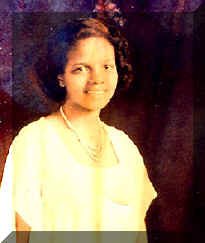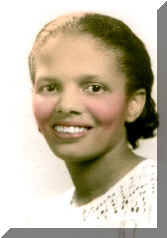 This is my Aunt Mildred, my mother Marjorie Roberts older sister. She is also called Millie, and I call her "Aunt Murt". She is married to Louis Smith Williams. They met at Cheney State College in Pennsylvania. They live in Philadelphia and have two children - Margo Jeanette, and Louis Smith Williams III, and a granddaughter Marcia Williams by Louis' first marriage to Cynthia SMITH. He remarried Dorothea CIRIGLIANO , and they live in Ben Salem PA.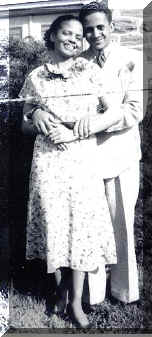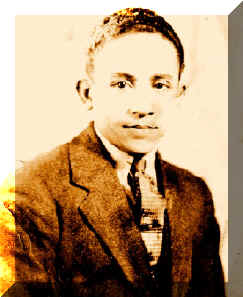 Aunt Murt and Uncle Louis Uncle Louis Smith Williams Jr.
Up until about September of 2001, all I knew about Louis WILLIAMS father was that his name was also Louis Smith Williams and that he was from Pughtown, Chester County PA, and had relatives in Coatesville, Chester County PA. He had one brother, Clarence WILLIAMS, who married Dora NEWSOME - their children are: Clarence, Lynn, Donald, Judy and Karen.
Though we didn't have much information to go on, my cousin Margo and I have managed to piece together enough information to begin the search for his paternal line.
Louis Smith WILLIAMS Sr. had a sister named, Fanny and another named Sue who was married to a Thompson.
I searched the 1880 Census for Chester PA, and found this family in East Nantmeal:

Richard WILLIAMS Self M M B 54 PENNA
Occ: Farmer Fa: PENNA Mo: PENNA
Jane WILLIAMS Wife F M M 38 PENNA
Occ: Keeps House Fa: PENNA Mo: PENNA
Mary B. WILLIAMS Dau F S B 20 PENNA
Occ: Servant Fa: PENNA Mo: PENNA
Follest G. WILLIAMS Son M S M 11 PENNA
Occ: Laborer Fa: PENNA Mo: PENNA
Harry WILLIAMS Son M S M 10 PENNA
Occ: Laborer Fa: PENNA Mo: PENNA
James P. WILLIAMS Son M S M 7 PENNA
Fa: PENNA Mo: PENNA
Fanny WILLIAMS Dau F S B 4 PENNA
Fa: PENNA Mo: PENNA
Susie R. WILLIAMS Dau F S B 3 PENNA
Fa: PENNA Mo: PENNA
Isaiah L. WILLIAMS Son M S B 1 PENNA
Fa: PENNA Mo: PENNA
Franklin WILLIAMS Son M S B 8 PENNA
There is no Louis S. WILLIAMS listed with this family , but according to his 1920 Census record in Philadelphia PA he wasn't born till 1881.
My Aunt Mildred remembers a cousin "Emma" Thompson who used to visit, who was around the same age as Louis Smith William's daughter- in- law - and she was from Coatesville.

I then found a 1910 census record for Susie A Thompson, black, age 34 (1876 approx d.o.b) living in Coatesville , with her daughter Emma P, age 13. I thought this was his sister Sue Williams - but hadn't confirmed any of my assumptions until I was contacted by another Williams family member via the internet, and now have added many new surnames and relationships.
New surnames include Potts, Johnson, Jackson, Solen, Wilson, Pennington, Smith
Will post the information when I get it all sorted out.
The searches in Chester have been interesting because I have learned a lot about that county and the role it played as a major way station in the underground railroad.
I recently learned maiden name of Richard's wife Jane. It was POTTS:
The 1850 census for Chester shows the family of James and Rachel POTTS - I'm having a problem reading the fine print on the census record - but it looks like he was born Del. county PA 1811, and his wife Rachel born Chester county PA, abt 1809.
Their children are:
Jane 8 (1841-1912)
Jesse 7 (1843-)
Susan 6 (1844-)
Leticia 5 (1845-)
Mary 3 (1847-)
James 2 (1848-)
Amy 5 months (1850-)
Listed also with the family are Isaac WILLIAMS, 15 and Rachel WILLIAMS 11
Would love to hear from anyone with more information about these families.
Louis Smith Williams married Jeanette Gibson. I don't remember him because he died before I was born, but my cousins grandmother who we all called "Grandma Jean" lived into her nineties in Philadelphia.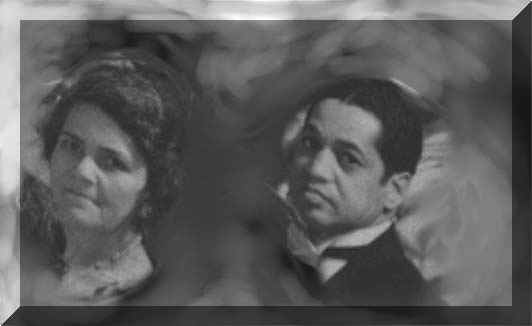 Jeanette Gibson Williams and Louis Smith Williams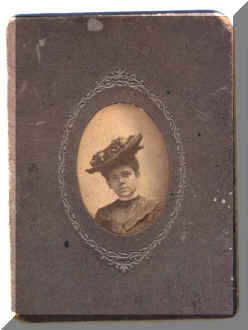 Jeannette Gibson as a young girl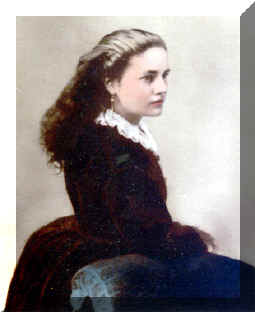 Jeanette Gibson - Portrait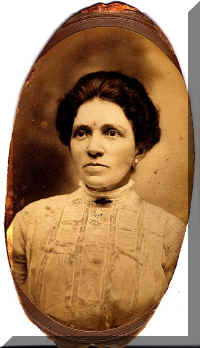 This is my Uncle Louis' grandmother Idella Gibson LaVere, mother of Jeanette Gibson..
This is the information I have found about her so far:
Family stories say that her mother operated a sewing school in Baltimore Md. and that there is a relationship to a surname of ALLISON - but I have not yet made those connections. It is also said that Annie was a Creole from LA, but I have not been able to trace back any further than the records posted below.
Birthdates
Annie Gibson - mother of Idella – 1824 (either LA or TX) Idella Gibson 1861 (TX ) Jeanette Gibson 1881 (MD)
Grandma Jean - Jeanette Gibson born Dec 25 1881 in Maryland
Her mother Idella Gibson – lived in Md in 1870
Grandmother Annie Gibson – 1870 listed in Baltimore but her daughter (Idella not living with her)
Annie listed as born in LA (TX in Freedman's Bank records) - age 46 mulatto 1870 – makes her born abt. 1824
Idella is listed in Cecil county Port Deposit page 292 age 8 living with William Gibson 52 and William Gibson age 25.
Her place of birth is listed as MD but in later documents she is listed as born in TX.
Am looking for her marriage record to her cousin, also surnamed Gibson.
Freedman's Bank Records:
Annie Gibson - the records indicate she was a widow and assigned her money to her heirs - Idella, and John A. The records also indicate that Annie was born in TX.
Confirmation came in the 1870 African American Census CD where I found Idella Gibson age 8, Mulatto Female birthplace Maryland in Cecil county , Port Deposit M593 page 292
(A John Gibson age 15 – Talbot Trappe PO page 116 is the only mulatto listed in MD but is listed as born in MD)
Facts drawn from 1880 –Annie/ Anna is a widow.
1880 Census
Census Place: 10th Ward, Precinct 4, Baltimore, Baltimore, Maryland Source: FHL Film 1254500 National Archives Film T9-0500 Page 324D
Anna GIBSON Self F W MU 48 LA
Occ: Seamstress Fa: LA Mo: LA
John GIBSON Son M S MU 23 TX
Occ: Waiter Fa: TX Mo: LA
Idella GIBSON Dau F S MU 19 TX
Occ: Seamstress Fa: TX Mo: LA
Elsa MEYERS Other F W B 60 MD
Occ: At Home Fa: MD Mo: MD
Louis MEYERS Other M S B 45 MD
Occ: Cooks Fa: MD Mo: MD
The 1910 Cenus Miracode Index lists the whole family living in Philly with Idella's new husband – Charles
Charles Lenerra (LaVierre Levere)
Age:

47

State:

PA

Color:

W

Enumeration District:

0707

Birth Place:

France

Visit:

0100

County:

Philadelphia, Philadelphia

Relation:

Head of Household

Other Residents:

Wife

Idella 47, Texas
Stepdaugther Jeannetta Gibson 28, Maryland
1 non-relative
Charles LaVere is incorrectly listed as Lenerra, and also incorrectly listed as white.
More Robert's relatives
I will be adding additional pages on the families of other Robert's siblings - Donald and Dudley Roberts as I gather that information, and photos.
Here's what I have so far:
1. Donald Roberts married Madeline CLAY, they had one son, Donald Jr.
2. Dudley Roberts married Naomi WILSON in April 21, 1956, her parents are from South Hill, Mecklenburg County VA.
All families have mystery photos. While collecting pictures for these web pages from my Aunt Mildred Roberts Williams we found a few we couldn't identify.
click the lamp to go back to Denise' main ancestor page