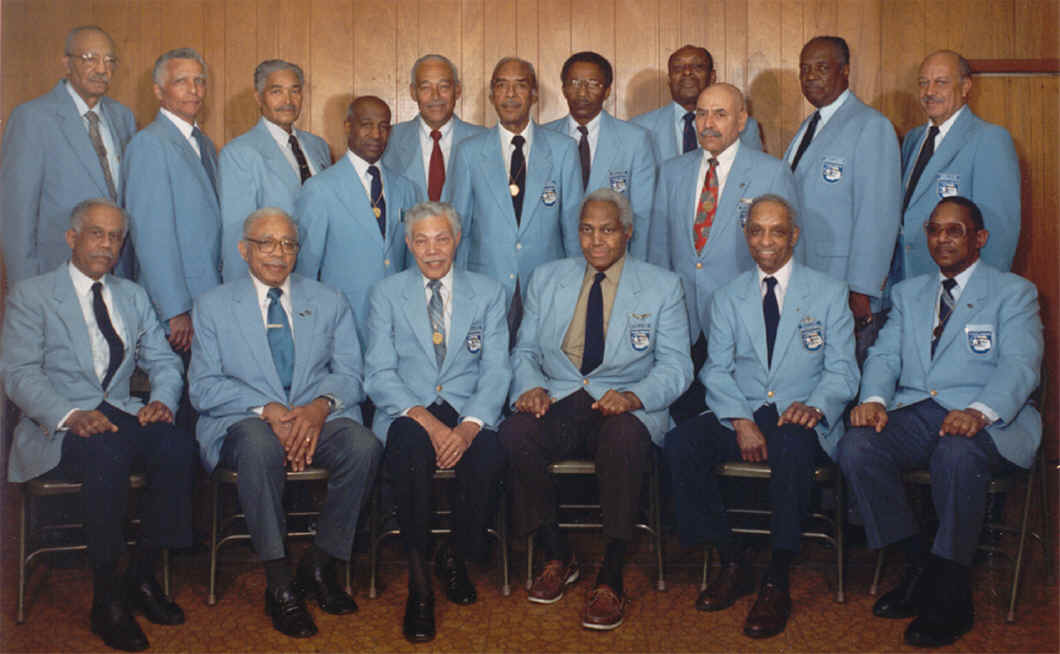 I would like some help identifying the Tuskegee Airmen in this photo, taken May, 1990.
My father - George Bodine Oliver is standing, second from the left. Third from the left seated is Charles Sutton.
He died January 14th 1996, in Willow Grove, PA and his funeral was held January 20th, 1996 at Salem Baptist Church in Jenkintown, PA.
Some of the men pictured - attended the funeral as an honor guard. Some of them, have also since that time, passed on. I would appreciate hearing from anyone who can identify them.