Saugerties Garden
One of the fun things about buying this new "old house" is having the chance to garden - with unlimited space. But the first spring here is one of discovery - finding out what's here and deciding what I want to add.
wisteria: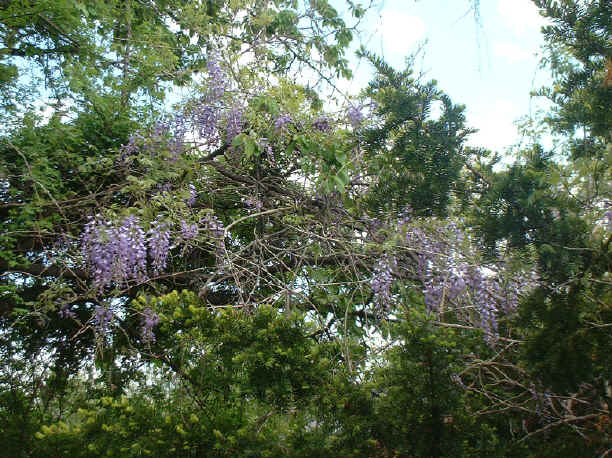 Mystery bush in front of the guest house:
: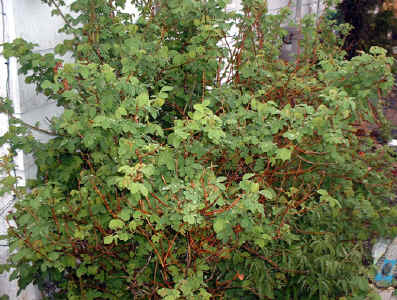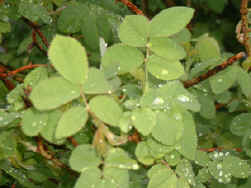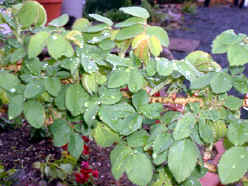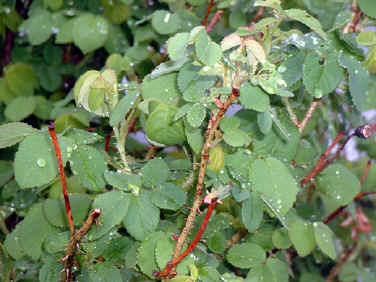 I have no clue what this rose bush in front of the guesthouse is - and can't wait till it blooms to find out.
The first flowers that bloomed in the front yard were snowdrops
I have room here for all the roses I can dig holes for!
Thanks to folks at the Antique Roses Forum at Garden Web, I'm getting good advice about what I can grow in zone 5.
First roses arrive for the new garden, from Chamblee's: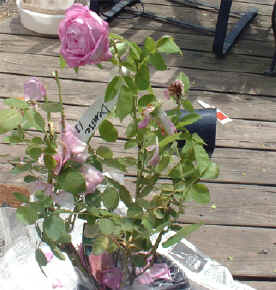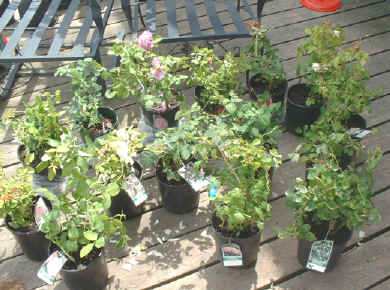 The whole order - nice and healthy:
Iceberg
Paul Neyron
New Dawn
Marchesa Boccella
La Reine
Gruss An Aachen
General Jacqueminot
Country Dancer
Carefree Beauty
Basye's Blueberry
Baronne Prevost
Heritage
Sally Holmes
Now I have to start digging holes - which is a problem in the rocky Hudson Valley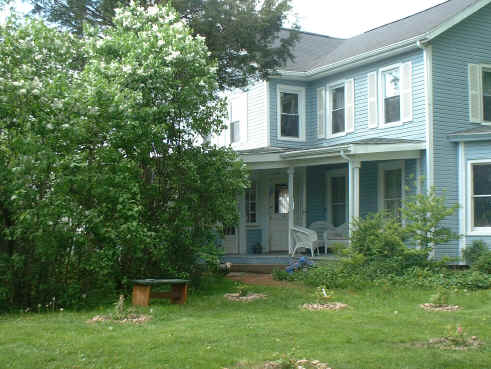 first plantings
Am also building flowerbeds - which will be filled by the seedlings from my new adventures with winter sowing, which my good friend Alberta introduced me to and if you are interested - check out the Winter Sowing forum at Garden Web.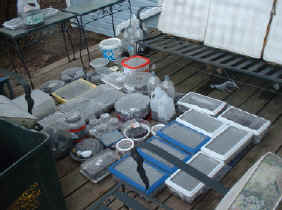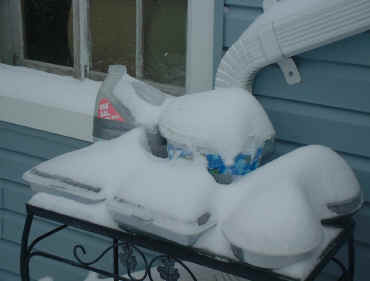 Winter sowing containers on the back porch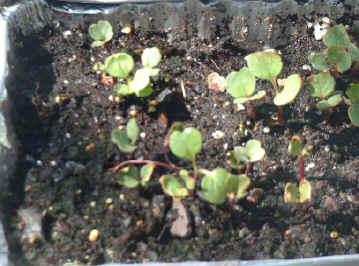 first sprouts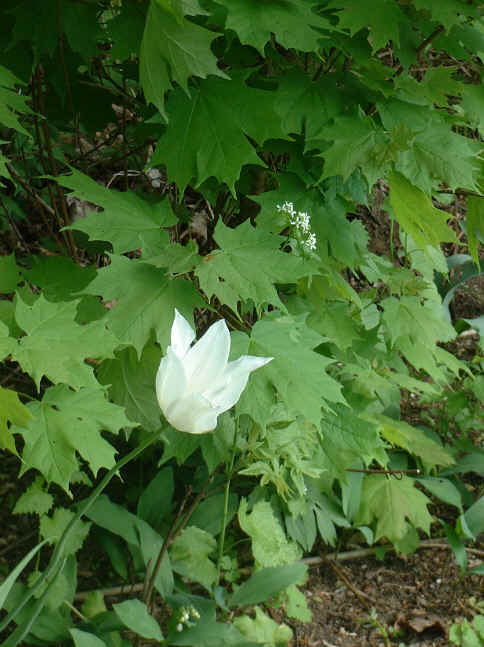 bulbs are up
Saugerties Garden - 2 years later is still a work in progress
I gave up on digging up rocks (see rock gardening link below) and learned how to build lasagna beds.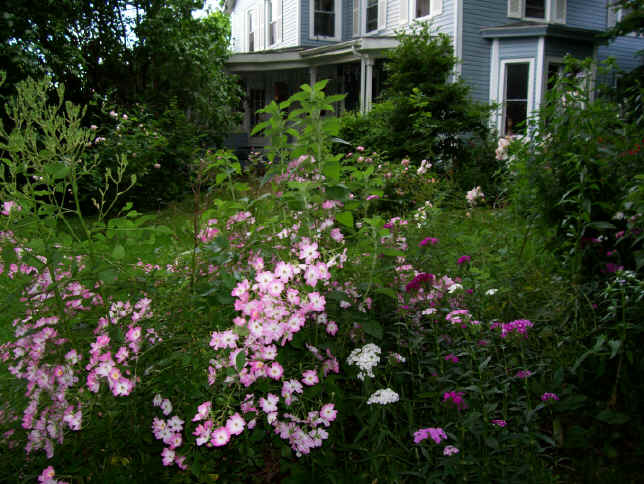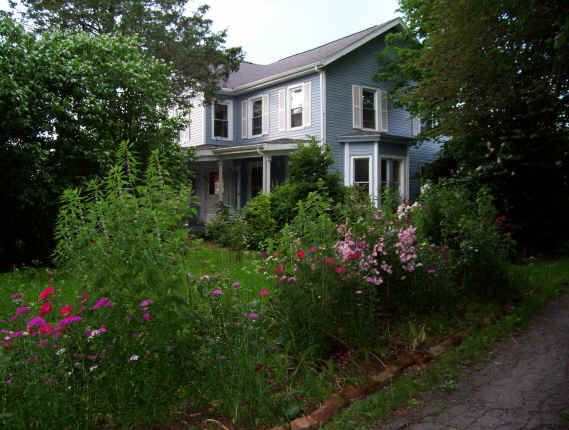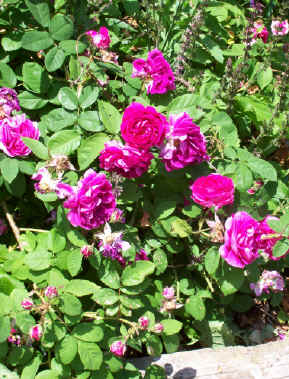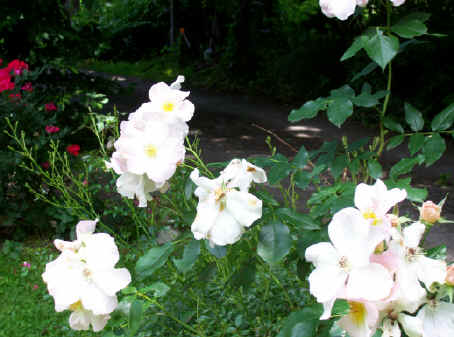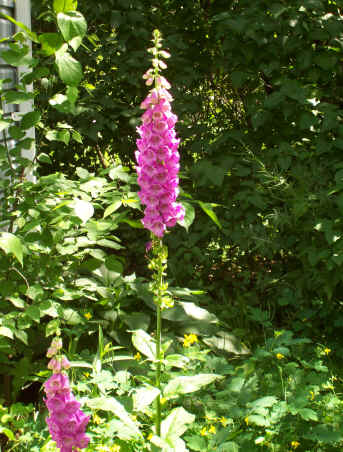 Back to Saugerties House

Hudson Valley "Rock" Gardening